ADVANCED LOGISTIC SERVICES
The added value to your success
Thanks to our great ability to react and a continuous focus on safety, we are at the side of companies not only with a logistic service, but also with solutions aimed at increasing the added value and reputation of their business.
We are partners of food companies that stock with us:
– ORGANIC products
– HALAL products
– products from the ANIMAL WELLNESS supply chain

The value of our logistics has its roots in the skills acquired over years of working in the sector and sharing the challenges of our customers.
We study, develop and carry out projects that are useful for increasing your competitive advantage, carrying out work in support of activities that you are already performing or in complete outsourcing.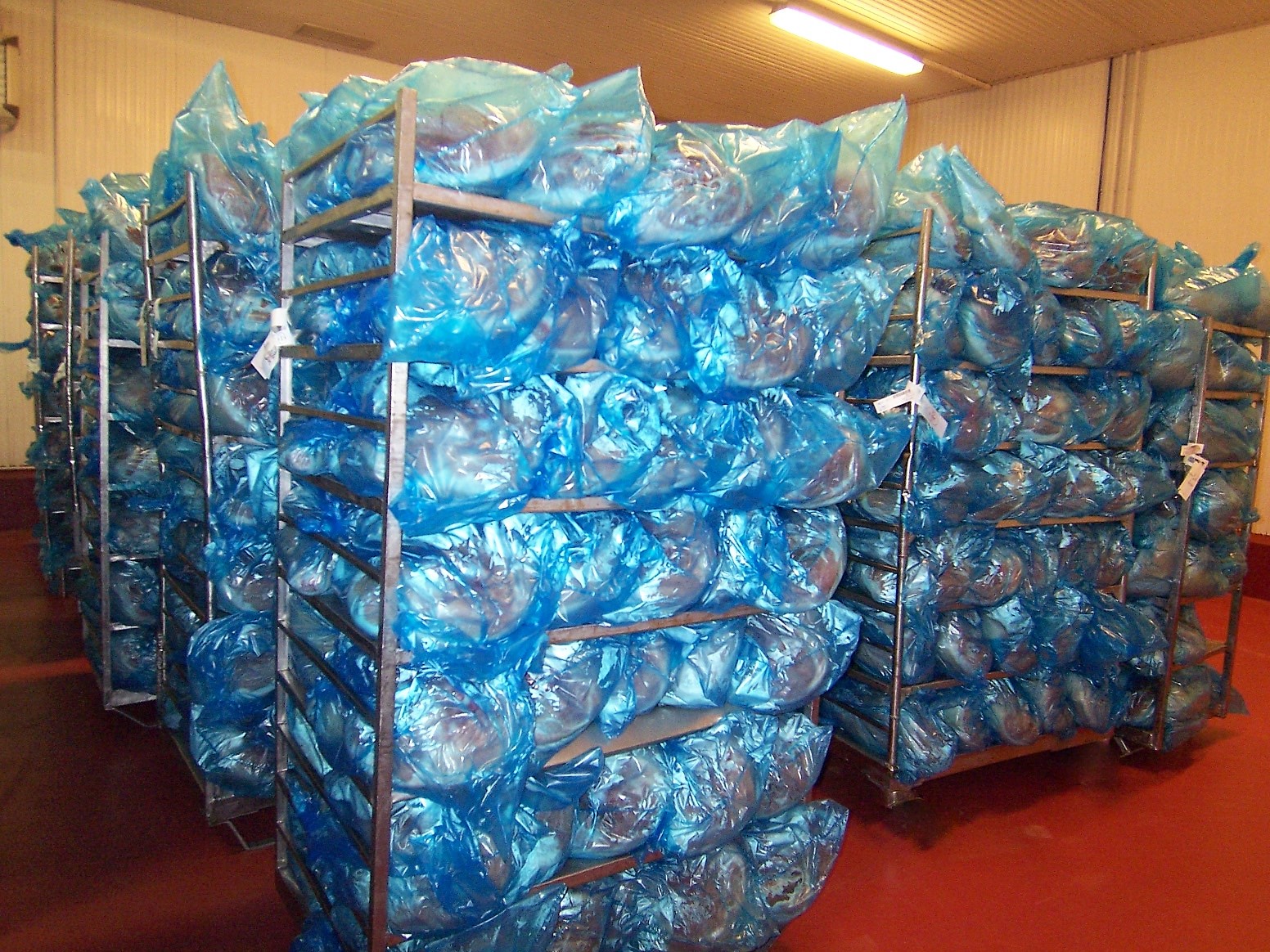 Sharing: before developing a project, we agree on the standards and objectives with you and proceed by monitoring the performance achieved.
Flawless execution: we operate on your behalf, putting into practice what is shared, employing the right people and always checking their work.
Peak management: we are able to manage volume peaks, allowing your business to always reach the "excellence" you have set for yourself.
We take advantage of Cross Experience: the experience gained during the execution of a project is transferred to other products, thus optimising procedures and activities.
Freezing in tunnel or cell with certification and monitoring of the entire cycle

No. 3 forced air freezing tunnel (Blast Freezing)

Product freezing test

Dressing and freezing of exposed meat

Repackaging and weighing
Labelling of packages and articles
Creation of packages with assorted products
Kitting of promotional material
Repacking

Customisations

Management of disposal procedures